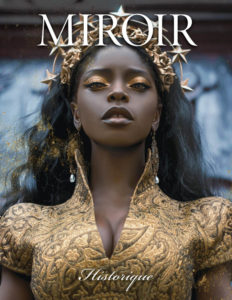 History plays a dynamic part in my work. Whether it's portraiture styles from centuries past, to stories handed down for generations and generations- I always try to nod towards what has already come to pass.
Although many things I do are not historically accurate by a long mile- I always try to keep the spirit of the idea present. Historically inspired silhouettes, with a modern and personal spin, is what I would call some of the pieces.
I coax poses from someplace intimate and person within the model's movements, but often encourage them to frame it in a manner that echoes paintings or sculptures.
My subject matter also weaves between royalty, to witches, to blushing maidens…old deities, archaic religion…and unearthly creatures from fairytales.
All come from a place untold, and a time that has already been, but simply expressed through a modern mouthpiece.
History also nods towards artistic styles that I feature more in my work. I naturally get drawn to baroque art elements over impressionist ideas. I love the rigidness of medieval art, or the romance of the 1800s, over the minimalist trends of modern day. All of these ideas inspire not only my styling but my editing as well. I do not treat my photography as something that is plentiful, as I see them as individual art pieces: so it is rare that you will find a set with more than a couple of images produced from it. Time is spent curating and painting.
I hope I can produce historically accurate art in the future and weave lost tales of mystery and imagination through my perspective. Believability in fiction comes from visual elements being rooted in reality.