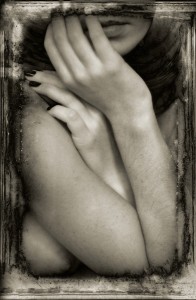 Christopher John Ball is a widely exhibited and published, award winning fine arts photographer, playwright, writer, publisher, curator, arts juror and lecturer. With over 30 years experience as an artist – his work is held within public and private collections worldwide and he is, together with artist Paul Woods, co-founder of The Association of Erotic Artists – an international academic and campaigning body committed to working towards a greater acceptance of the erotic arts whilst defending the genre from the dual threats of censorship and intolerance.
After several years within a commercial photographic background, including running his own studio, Chris became increasingly drawn to the use of photography as a fine arts medium and this, along with exploring the role of the arts within the community and education, has been the direction his work has taken him.
In the 1980's Chris was a founder member of 'Action Factory' – a community arts group, based in Lancashire, created with the aim of democratising and expanding the role of the arts within the community – in particular amongst disadvantaged groups.
Given that he has been disabled since youth – Chris maintains an active role in the campaign to promote disability awareness and rights.

His art work, views and opinions are very much in demand and he has contributed articles on photography, the arts, politics, philosophy and other topics for various international publications
and media outlets. His images have been showcased in Italian, German, Spanish,Hong Kong SAR, British and mainland Chinese publications and displayed within the pages of several respected online galleries. He has also been interviewed, and filmed at work, for Television programmes that have been transmitted across Europe, the USA and Great Britain.
Christopher was selected as a juror for both the 2008/09 'Erotic Signature' annual international arts competition and the 'Erotic Review Photographer of the Year Prize 2009.' In 2011 Chris sat on the international Jury for the 2011 '12 inches of Sin' competition and juried exhibition sponsored by the Sin City Gallery, Las Vegas and organised by Dr Laura Henkel. The 2012 '12 inches of Sin' juried exhibition saw Chris sitting on the selection committee of what is fast becoming a prestigious annual diary entry for artists.
Chris has just been invited by Dr Henkel to sit again on the selection committee of the 2013 '12 Inches of Sin' competition.
He recently had work on show at the 'Erotic Heritage Museum' in Las Vegas, USA, the 'ArtBay Gallery' in Stoke on Trent, the 'She Said' Gallery, Brighton, the Len Gifford Gallery, Milton Keynes, 'The Gallery' in Liverpool, 'Southland's Arts Centre', London and various London venues including 'The Trocadero' and 'Olympia'. He has curated several art exhibitions and has acted as a producer within fringe theatre. Chris has more exhibitions, projects and publications planned for 2013/14.
Drawing inspiration from philosophy, politics, film and music; Chris believes that how we see ourselves – alongside our objectification by the camera, society and the state – takes the form of an existential rationale and his work is an attempt to explore this belief. Given that he is also a writer, and because he sees in photography a strong link to literature, it should come as no surprise to find that his photographs are often made to work in series so as to create a visual narrative. Rarely working from studios – the choice of everyday locations for his photographs is a deliberate intent to emphasise a mundane theatricality. In addition he often uses non-conventional photographic equipment – such as pin-hole, Holga, Diana, home-made, adapted and vintage cameras – and alternative photographic processes, such as the cyanotype, to create a specific aesthetic.
Christopher also acts as a fine art/photography advisor, international photographic competition juror, portfolio consultant and exhibition curator. He has experience in facilitating and advising on art based/lifestyle TV programming – in particular fine art photography and erotic arts. In addition to his fine art work Chris has also produced several photographic projects of a socio-documentary nature that have attracted Arts Council funding.
In addition to his teaching and photographic work; Chris also works in film and theatre. "Throwing Stones" was co-written by Christopher John Ball and Dean Sipling. A revised version of 'Throwing Stones' is to be published in 2013 and the pair are at work on several new projects.
"Mid-life male photographer meets young, nubile female student-cum-artistic muse – so far its old hat. But photographer turned playwright Christopher John Ball and co-writer Dean Sipling, whose background is film and television, bring the pairing into a thoroughly contemporary world of intercepted emails, sinister insinuation and sharp retorts. Their 'guilty until proved innocent' plot … is thoroughly watchable and believable – perhaps as a result of Ball's professional insights and DS Dom Lucas' services as police advisor to the production." – Barbara Lewis – The Stage
Interview of Christopher John Ball by MIROIR Magazine
Q: Tell me something about your history in the creative arts. Did you have a formal school education or are you self taught?
A: I have always been interested in the creative arts, in particular writing and the visual arts of film making and photography. I have always been interested in story telling and the structure of narrative and the way in which ideas of a political and philosophical nature can be transmitted through art. I left school to work at a photographic studio and it was here that I served what could be called an apprenticeship. I soon became disillusioned with 'commercial photography' as a means to disseminate the ideas and ideals that drive me and soon left to explore photography for its potential as a fine art and as a means to exhibit social documentary. My first exhibitions caught the eye of two people who were looking to set up a community arts group dedicated to helping and empowering young unemployed people and other disadvantaged groups via the arts. I was excited by what they hoped to achieve and I joined to help them set up 'Action Factory Community Arts'.
After several years with Action Factory I decided to go back into education to gain a BA (Hons) in Photographic Studies – I later achieved an MA in Cultural Studies. I have since gone on to teach/lecture, act of juror, curator, campaigner and producer.
Q: We're interested to hear about your basic inspirations that drive your creative energies.
A: I have always been interested in philosophy, especially philosophical approaches to art and language and existential philosophy, and politics. Given that I have a physical disability in that I have a badly damaged left hip that has resulted in one leg being far shorter than the other, I have also had a very strong interest in how the body is represented in art, in politics and in culture.
In addition to the above influences it would be fair to say that film and music have informed my artworks – especially the directors Sergio Leone, Stanley Kubrick, Hal Hartley and Patrice Leconte and the music of Joy Division and David Bowie; there are many others but these stand out.
My love of story telling has also had a major influence upon my work. I rarely shoot images that are meant as single images – I much prefer to shoot images that work in series to create a visual narrative. Not a simple story line but a narrative that is aimed at inspiring within the viewer an internal 'sequence of events' to which they have brought something of themselves to the reading.
I first began exhibiting my work in the early 1980's during a time when Thatcherism was first starting to really bite. My politics are left wing and the Thatcher government was one that I strongly opposed – it can be fair to say that I am no fan of the current Coalition government either. So, along with philosophy, my politics informs my artworks.
Q: What were the circumstances that planted that first creative spark in you, and how is that tied to your current inspirations?
A: Three 'circumstances' planted the creative spark within me. Two were by writer philosophers I admire and who fired me in the direction my art has been going. The first was from Søren Kierkegaard "Once you label me you negate me." – as someone who is often 'labelled' due to having a disability this really hit me when I first read it, and the work from which it comes, and drives me still. The second was the amazing book of writings by Albert Camus published under the title 'Youthful Writings' – I return to this book often.
The third was when I first noticed I was 'different' in some way to my friends. My legs didn't resemble the symmetrical nature of my family or peers. But it was more than this, it was the combination of 'Body Shock' I felt within and the reaction of having been 'seen' by 'others' as 'different'
I often wonder if I picked up the camera in an attempt to 'take back the look' – to try and reappropriate or take back ownership of 'being seen by others' and claim back the 'ownership of the gaze'
I also remember being amazed at how directors such as Kubrick and Leone 'used' the screen. How they 'composed' and 'constructed' the space – I particularly loved Leone's use of the 2:35 widescreen , how he 'placed' objects and people within to create balance, tension etc and draw the viewer in.
All else has come from these experiences and continue to do so.
Q: Was there a particular person in your past that nurtured your creative instincts, like an artist, or a teacher, or mentor of some kind?
A: Without a doubt my art teacher, at St Wilfrids School in Blackburn, had an influence. His name was Mr Jefferson and it was he who loaned me a camera and encouraged me to take up photography. He allowed me to set up a darkroom and a camera club and was always there to encourage the artist within me.
Q: Where do you get your ideas?
A: Photographers who inspire me are Bill Brandt, Lee Friedlander, Ralph Gibson, Francesca Woodman, Jeanloup Sieff amongst others.
But, having said that, it is really films, music, the writings of Jean Paul Sartre, Albert Camus, Søren Kierkegaard and Immanuel Kant that have had the greatest influence upon my work and my approach to it rather than other photographers. As stated, I am influenced by directors such as Leone, Hartley and Kubrick.
Q: Say something about the decision making process in your approach to what you do.
A: With a basic idea or reaction to something I have read, seen or heard. That is the springboard from where I jump into the creative next stage. I will organise a shoot with a set of ideas but it is important that these initial ideas do not hinder creativity and my desire to find the images I hadn't planned for. I love the existential nature of the found or happy accident – the images that 'present themselves' to the artist.
Whilst I have digital cameras, I still shoot a lot on film. I have been known to take the medium format, and sometimes 5×4, negatives and, using a watercolour brush, 'paint' bleach onto the film to 'destroy' part of the image. I will sometimes use sandpaper to distress the image further, either on its own or in combination with bleach. I may sandwich two or more negatives together and print them as one. I also shoot with Holga's, Diana's and other Toy Cameras as well as Pinhole Cameras plus cameras and lenses I have either made myself or have adapted.
Some of my work can be described as being more 'classical' in approach and these images reflected my interest in Kantian ideas of the 'sublime'. I am also known for my social documentary work, something that I tend to be drawn to more in times of political conflict or unfairness.
Of course I will also 'distress' images digitally as well, via software, but I do like the authenticity of film. Whilst I love the democratization that digital has brought to photography I still feel that film gives 'me' a feeling of having 'made' an image. I love having a negative to hold, touch, view, play with; but then digital offers up additional possibilities for work I wish to create. I guess I move between both the analogue and digital mediums as I will often combine the two methods of image making.
I am also interested in exploring the potential of Victorian photographic processes such as the cyanotype etc.
Q: How important, in your art, is the message, as in, imbedding a literal purposeful message into your artistic aesthetics.
A: I believe that how we see ourselves – alongside our objectification by the camera, society and the state – takes the form of an existential rationale and my work, be it in visual or written form, is an attempt to explore this belief. Whilst that is a personal exploration it is also, given that my work is put out to be seen, one where the viewer brings something of themselves to the process – I would like the viewer to therefore question what it is they are bringing. But I must add – I don't want to dictate what the viewer brings either. To do so would dismiss and negate their individuality and, in doing so, my own.
Q: What do you think of art as activism?
A: This is VERY important to me. I am a campaigner on various issues, such as the acceptance and more mature understanding of the erotic arts – the reason I co-founded the Association of Erotic Artists – and the political side to my life. In particular the 'body political' – I have a physical disability, as mentioned, and I am interested in issues of body representation and I campaign on disability issues. Disability rights has become a key issue for me given this United Kingdom Government's attacks on disabled people. Disabled people in the UK are having to bare an unjustifiably high proportion of the Coalition governments austerity measures.
The arts within the United Kingdom are also under attack by this government in a way that is indefensible. The arts are a major part of any countries heart, its soul and this government fails to see its value. The arts have a holistic impact upon what helps shape the communities and culture that make up what is worth having in a country.
I feel that much of what I hold dear is under attack and I use my creative abilities to try and fight back. I have several projects under development including film, photography and writing projects. In some ways it is an exciting time as I feel great art often comes out of adversity and there are some great things being planned by artists within the UK – as there are in many other communities worldwide who are being hit by austerity. So in a obstinate way, the conflict of austerity may well see a blossoming of new artworks.
During the 1980's I used the role of the arts within community to empower disadvantaged groups – so I am no stranger to art as activism – and I have, with the current governments policies being even worse than those of the Thatcher government in the 80's, a strange sense of having come full circle.
Q: If you do collaborative projects with others, can you speak about how this interaction with fellow collaborators works for you?
A: I co-write theatre projects with my writing partner Dean Sipling. In 2005 I produced a play we had co-written called 'Throwing Stones' at the Greenwich Playhouse in London. This garnered good reviews in the likes of 'The Stage' – 'Throwing Stones' concerns a photographer who may, or may not, be involved in the creation and distribution of child pornography. We leave it open to the audience as to his guilt or not. The play made use of photographic images as we had some scenes played out as still photographs projected onto the stage rather than having them acted out. Examples of such scenes include a photo-shoot between two of the main characters, the photographer Adam and his model Charlotte. Another scene that was told via projected photographs was a fight between Adam and a group of people outside a public house. 'Throwing Stones' is set to be published, in an updated version, later this year.
In 2002 I co-founded, with artist Paul Woods, 'The Association of Erotic Artists' – as a group we have exhibited together and have used the 'Association of Erotic Artists' to campaign for a more mature understanding of the erotic arts genre.
I have acted as a Juror on several international arts competitions including the 2008/09 'Erotic Signature' annual international arts competition and the 'Erotic Review Photographer of the Year Prize 2009.'
In 2011 I sat on the international Jury for the 2011 '12 inches of Sin' competition and juried exhibition sponsored by the Sin City Gallery, Las Vegas and organised by Dr Laura Henkel.
For the 2012 '12 inches of Sin' juried exhibition I sat on the selection committee of what is fast becoming a prestigious annual diary entry for artists.
I have just been invited by Dr Henkel to sit again on the selection committee of the 2013 '12 Inches of Sin'
I have been very lucky in that the vast majority of the models I have worked with are very intelligent and have an interest in what I am trying to create. My models tend to approach me, after seeing my work, with a desire to work with me.
I enjoy collaborating with others but I am equally at home working on my own.
Q: Can you say something about your use of storytelling, and its role in your work?
A: I have always loved narrative, be it on screen, on stage, on the page etc and have a great respect for its power. Narrative has long been a part of human cultural, evolutionary and revolutionary progression.
I often create images that are intended to work in series and am fascinated by displaying work in hand made book form. I love the intimate nature of the book and its 'one to one' nature of viewing. For me, the photographic image has a much stronger link to literature and creative writing than it does other visual arts. How one image relates to the next and the one previous is something that I give a lot of time to when preparing an exhibition or book. Images can sometimes be selected and hung in a different manner from one venue to the next dependent upon the 'feel' of the space.
Q: What would you hope to accomplish in the next few years?
A: I shall be setting up a small publishing company primarily to release monographs of my artworks and writing but I will also be looking to publish work of artists who I feel deserve an audience – I'm looking to discover artists and give them a little help, if I can. I will be using the exciting and improving 'print on demand' technologies – in many ways it is an exciting time to be an artist as new technologies democratise the distribution and publishing. It is early days still, and some of the old guard are trying to fight it and hold onto their 'powerbase', but, if we are vigilant, there are possibilities for the taking.
I am exploring a few 'film' ideas at present. I have a couple of projects in development. Much of this being down to the HD video capabilities of many models of dSLR on the market that have made it possible, along with cheaper and more powerful computers, for the independent filmmaker to get his or her ideas 'in the can' and on a small budget.
Q: Where do you go when you need that fire inside you stoked.
A: I have two places where I seek inspiration. The first is the cinema and the second is the coast. Both places inspire me. It isn't simply seeing a film that makes the cinema a source with which to rekindle a fire within. It is the act of going to the cinema, the atmosphere of the cinema, the nature of the projected image, the smells, the adverts, the trailers and more. I like to seek out an old fashioned cinema rather than a prefabricated multiplex if I can. If I visit a new town I do love to find an old cinema and view a film there – it matters not if have seen the film already. Cinemas are my cathedrals.
The coast I find a contemplative place to visit. The sounds, the smells, the sense of distance and the fact that the coastline is a place between two worlds – the land and the sea. I also love the fact that the action of the sea upon the land changes the space not just daily but hourly. It is a place of constant change – how can that not be stimulating to an artist? Yet oddly enough, I also find it safe – a place to contemplate; a place to see, to look, to take in.
Q: What, to you, is art?
A: We all bring something unique of ourselves to the reading of any artwork. I believe this to be true if that artwork is one that is encountered as part of a large audience or if it is 'one to one' in the contemplation of a book or the viewing an image on a wall or screen. Because what we bring will be dependent upon the experiences that have shaped us and continue to reshape us, creating us in our own absence so to speak, and we never stop 'experiencing' – I believe that no two readings of that image will ever be the same however often one renews the reading by revisiting the artwork.
As such, Art to me is not the work on the wall nor is it the audience. Art to me is the space in between the audience and the artwork and that space is alive with change and possibility. That is what art is to me, infinite possibility.