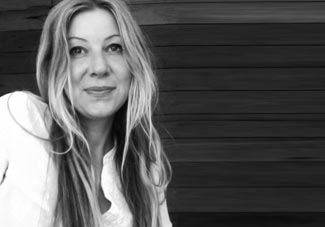 As a child living in country Victoria, Australia, my home environment provided natural worlds to play and dream in. Birth, life and death cycles, were seen as natural (and questioned). Life experiences, crisis and trauma's were treated with loving kindness and wisdom offered.
Creative imagination & expression was given the space to be playful and bloom, and spirituality encouraged to be discovered personally, with an open mind, acknowledging many different belief systems. Books and stories provided portals that sung truths to the soul, and stirred imagination, helping to discover what it was like to travel to and from other-worlds, and sit with heartfelt awe and courage within luminal and fantastic spaces.
For as long as I can remember, Nature, Animals, Environment, Art, Literature and Music, have all been wrapped in a sense of beauty, wonder, magic and mystery, available to me, if and when I chose to feel and see it that way. The door to enter that space clearly marked by the heart–lighting up otherworldly pathways in my imagination–the internal energy of this, pulling me willingly, toward exploration and expression, like a magnet.
Early on, I knew intuitively that my dreams were telling me things, and not some arbitrary night weirdness, or surreal irrationality. It was coming from me, so I understood it was for me, dreaming was as natural and vivid as my experiences of the day, yet far more magical, expansive and filled with limitless possibility. And with that, from early on, something deeply stirring within me, to feel and experience the mysterious, the numinous and express it, to protect something, as though it were fragile and/or disappearing… I guess, it was all of the above, yet nothing specific.
Q: How Long have you been an artist, Chosen medium, Do you do any other any other creative arts?
A: I've been an artist always, taking drawing and painting seriously, since I was 12-13, but (professionally) for 30 years. My first commission was in 1989, working with Sculptor Louise Skacej, painting an oversize fiberglass Eastern Rosella, as a prototype for an installation. I was a freelance illustrator, while simultaneously creating personal works, exhibiting in Australia, USA and Europe for many of those 30 years, and teaching/lecturing art and illustration mainly at NMIT (now Melbourne Polytechnic) from 1999 to 2012. I now work mainly in Acrylics, and Graphite drawings and continue to exhibit regularly. My other passion is writing. I have had musings, interviews and a short story published, and I have been writing a novel size work for a while now…but it's slow progress as my painting takes priority.
Q: Have you been trained, if so from what institution? Or are you self taught?
A: Yes, both. I have a Bachelor of Fine Arts Degree (PIT) Now RMIT 1986-88, a Post Graduate Diploma of Education (in Teaching) 1990, a Diploma of Illustration, NMIT (now Melbourne Polytechnic) 1997-98, and a Master of Visual Arts, Monash University 2002 – 04. However my experiences in the Bachelor years (80's) were not so supportive of a Classical approach to painting (which I wanted). And finding that sort of training in Australia was really hard in the 80's (no internet then either.) My early experiences in University propelled me towards a career in Editorial illustration where I adopted a more expressive/naïve style in tune with the techniques I developed there. And most of the technical figurative skills, and the visual vocabulary that I utilized in personal works, particularly with painting, have come from observation, self learning & experimenting, and some seminars along the way. Learning will always be a part of my practice, self taught or other, because I want to continue growing as an artist to best express my visions.
Q: You have been featured in Forces of Nature because many of your images depict nature elements, can you tell us about why you use them in your art?
A: I use nature elements as a part of my intuitive symbolic language, the elements function as a part of the language of the work mostly, and at times as decorative design elements. Narratives are formed by bringing those individual elements together, and not always pre-conceived. I choose, in part, to imbue Nature in my artwork with personal meaning because I feel strongly connected to it, and appreciate the divine qualities of Nature's design. I say in part, because sometimes it is not a choice, symbols arise from the unconscious in the process of creating, with more meaning visually than I could give consciously, but it is up to me to decipher them and use them, and I love this mysterious element and that there are universal symbols/archetypes to be acknowledged and learned about too.
I love to collect and photograph all sorts of nature ephemera, from rocks to leaves, (dead) beetles to snake-skins, bones and more. I aim to create harmony and an interconnection between the human, animal/insect and plant life elements within my images that evoke a sense of wonder and mystery. In different works I oscillate between wanting to 'communicate' something consciously and not, because inevitably the figures/creatures end up emerging and speaking their own language when all put together anyway. I like to maintain a sense of wonder in the process by seeing what emerges too. At times, I include or draw from my dream imagery–as my lucid and sleep dreams are vivid, & contain messages and symbols during the process of creating– I enjoy that they invoke an essence of this otherworldly connection without being literal. There are stories told, but sometimes it takes me time to unravel them too.
Nature itself unfolds herself to me as an artist, in a journey lived, felt and experienced and as a space lived in, not only witnessed, admired and dreamed of from afar, or from memory while sitting in a studio in the city anymore. Earlier works particularly the graphite drawings, referenced nature, often as a part of process, as a portal, which included textures from nature and bringing forward forms that are nature-like, yet otherworldly in appearance and meaning. This meditative process brought the dream landscape into waking life, a kind of lucid dreaming process, which in part, I still utilize in idea development and painting now. But, as I am moved by direct experience also, (emotional, physical, intellectual, spiritual) so too, my relationship with 'Nature', my dreams, intuitions and my art shifts and grows via the direct environmental connection I have experienced and will continue into the next journey.
For a while, I had to abandon Nature, her voice, meet some ghosts in the shadows, before I could return to her with deeper appreciation and respect and do the next work. I now live surrounded by nature. Direct experience with Nature–living on the edge of and surrounded by National Forest–has impacted my work consciously and unconsciously more over the past 10 years. (I moved back 'home', from inner city Melbourne in 2009). I choose to view Nature from a sacred feminine perspective, which I believe creates synergies within my artwork that are in tune with my intuition, my dream life and truth of self. Its not new, but I do feel it's a less heard language to a degree. It is not always the same symbolic meaning or language that is/has been a part of dominant symbolic/spiritual vernacular for the last 2000+ years. In my works the protagonists are nearly always feminine (no-one in particular, yet they are me too), and sometimes animals/creatures or a combination of the two­. I feel I can only speak my truth from this female human/animal body and listen to that deep inner voice for what she has to tell me, and connecting with nature, is a huge part of that calling. A part of my learning journey was around abandoning Nature, (to the culture of living in Melbourne for 20 or so years.) and then to 'come home', to find and connect with her again with fresh eyes and wider heart.
Q: Was your family supportive of your artistic endeavors, if so, how?
A: Yes, my mum sat patiently, helping me draw animals from photo's in books. My dad bought me my first set of acrylics, brushes and panels, and he still has my first portraits of Marcel Marceau, created when I was age 12-13. (I was inspired after my mum had taken me to see him perform in Her Majesty's Theatre in Melbourne.) I come from a family of creatives in different ways, so it was natural, and via the path my Great Grandfather carved, being a professional artist and painting restorer in London, gaining commissions as wide as the USA. I had access to and was in awe of his artworks as a child. I also had access to drawings and paintings by my mum, dad and my Aunt's artwork early on too, she has also followed a creative path in design, lecturing and exhibiting.
My Grandmother (on mum's side) dabbled in writing, ceramics and silver jewelry, and was a chameleon to me, left field, highly imaginative, with a cheeky wit, interested in alternative medicines, whole/health foods, read Tolkien and had friends who lived in mud-brick houses with indoor rock gardens under stair-wells. She used to play (on vinyl) the symphonic fairytale 'Peter and the Wolf' for me and my sister, I loved experiencing the associative visualizing, imagining and feeling them all in the emotion of the music, and felt it deeply, I also remember feeling sad for the wolf and not liking the hunters.
I was also inspired spending time with my sister, playing/dreaming across the road from my grandparent's house at Eltham's Artist colony 'Monsalvat'. I loved the French village inspired buildings there, the Great Hall, Chapel, cemetery and dark pool area in particular were how I imagined castle estates from stories, fueling my imagination, I always felt it was haunted (benevolently). I loved peeking through the windows at the local artists at work, and I believe time spent there regularly, stirred something toward my love of Renaissance art and a romantic sensibility around place, home, identity and environment in a European context, also linked to the history of my family.
Leaving primary school, I was gifted the choice by my parents, to attend the school I wanted, that being a secondary Tech school that was progressive in its creative curriculum, taught by practicing artists and crafts people and supportive of students who wanted to follow a creative and 'hands-on' approach, rather than the purely academic path of High school.
Q: Is there someone special who has encouraged your work and your path as an artist, if yes, who and how have they.
A: Yes, my mum and dad… and I'm very fortunate because many other special someones over the years, have encouraged me. My best friend of 30 years, artist Angela Nagel and other dear creative friends, loved ones, artists I've met, artist/curator friends, teachers and colleagues along the way. I believe in meaningful coincidences, so a 'path' of encouragement came through other important sources also. In 1989, I found and bought 'The Concise Encyclopedia of Surrealism' by Rene Passeron that included many works by artist women, including Leonore Fini, Leonora Carrington, Dorothea Tanning, as well as the late great Ernst Fuchs (who I would later meet in 2001). Meeting and interviewing Mirka Mora in the late 80's, seeing Judy Chicago's 'Dinner Party' exhibition the same year, and later, a chance brief meeting with Vali Myers at her first exhibition back in Australia in 1994, all had an impact on my early artist life.
A pivotal moment of encouragement for me was in 2000 when I found the book 'Drinking Lightning' by artist/author Philip Rubinov-Jacobson. That light-bulb moment encouraged me to re-claim my artist self, (I was fully immersed in Illustrating and teaching at the time), and re-united me with the path I wanted to follow in the late 80's. I wrote to Phil expressing this, showing him some of those hidden works from my plan drawers, and in 2001 and 2002, I traveled to Austria and Florence, to study the Mische Oil painting Technique as assistant to he and Michael Fuchs. Here I met a new family of friends and inspiring artists, such as Martina Hoffman, Robert Venosa, Ernst Fuchs, Kris Kuksi & Daniel Martin Diaz. Europe's embracing of artists and arts culture was felt in a distinct comparision to my experiences at home, the 'encouragement' impact was life changing.
What followed in the early 2000's, back in Australia, was meeting artists/curators/publishers, Damian Michaels and Jon Beinart, who involved me in early projects including the online Beinart Surreal Art Collective and associated exhibitions in Melbourne, continuing today, where I regularly exhibit at Beinart Gallery. In 2003 participation in my first major group shows, one being the 'Fantastic and Visionary Art' Tour in selected Australian Regional Galleries (2003-4), curated by Damian Michaels, and another major group exhibition in New York 'Brave Destiny' curated by Terrance Lindall in association with Brigid Marlin (from AOI in London), held on 4-5 floors at the WAH center in Brooklyn. Both exhibitions again, brought me in direct contact with the art, and artists who shared similar paths and visions.
Q: What are your hopes and dreams or future goals? Where do you see your self in the next 10 years?
A: I will continue exhibiting in group shows in Australia and overseas, as I have always done because I love being a part of an on going conversation in that sense. In the next 10 years, I see myself going back to producing larger works too, aimed at solo shows, and a continued evolving connection to the people who love and support my art, my audience, my surroundings and home, and traveling and writing more on my novel idea too. I'd also love to create a book of my work and journey. I turned 50 last year and reflecting from this pivotal point where I can look back on the last 30+ years of art making, as a time art-concept, how fast it went, and forward view the next 30+ (universe granting me longevity), asking meaningful questions about what I wish to create and achieve in the rest of my life. I'm both excited and humbled by that thought.
My husband Mark and I will be building a new home and sustainable life, off grid, over the next 5 years. I am dreaming and planning of how my new studio will look and function for me as a sanctuary for dreaming, inspiration and creating, and for all the animals that will be welcome in it. Our new home, like our current home, is all about Nature and being immersed in it, I am grateful to be sharing that journey with an incredible man, who for more than 30 years has walked his talk about sustainability and the environment, creating his business making furniture from, and selling recycled timber for building materials in architecture, that was otherwise destined for landfill or burning. We have a lot to create together, and individually in the next 10 years.
Q: If you could do any project with full funding what would it be?
A: I have so many ideas that I want to create a focused body of work for a solo show, each work takes a lot of time, so to fully immerse myself in research and creation of new works for this, would be the ultimate bliss. Likewise, but secondary, to research and write my novel/book. Perhaps they would come together in some way, who knows.
Q: If you could meet any artist who is no longer living who would it be and why?
A: It would definitely be my Great Grandfather Stanley. He died 2 years before I was born, and there is so much I would ask him about classical painting (his own process and what he worked on in restoration), the art and art movements he saw and knew of, his spirituality and the life he and my Great Grandmother shared in London, they met at art school in the early 1900's.
Q: Tell us your thoughts on the environment and preservation, what concerns you the most and why? As an artist do you feel there is anything you can do?
A: I feel deep love, respect and wonder for Nature, the universe, planet, animals, plants and humans, and with this, the shadow is ever present in the form of climate change, animal and human rights abuse, extinction and more, it concerns me greatly when I hear of people who do not believe what science shows us. I'm very sensitive, and often overwhelmed by too much sensory/information and easily haunted to tears by what we do to each other, our animals and the environment. (It's a discipline I'm working on to 'be informed and not overwhelmed'.) I regularly need to retreat into non-social solitude, to balance myself. I find peace and balance in the moments I create alone in my studio with my dog or visiting wildlife (if the door is open), and sometimes this could be days on end and I need this like air. For me that's where everything just 'is' and I can pull back to my heart, find wonder and magic again, and express some of the enormity of feeling in my work. The process and works are then coming from a space of love and open to lucid movement, often comforting, hopeful and contemplative for me to sit peacefully with.
As an artist, from direct experience wanting to make a difference, I learned in my 20's that face-to-face animal rights activism was too painful, and after a period of absolute soul shredding in doing this, I understood it was not for me, so I did their logo's and artwork on cards to sell to raise funds instead. I have learned that as an artist, I have, and have had, the space to be pro-active and positive in making a difference through illustrating, painting, writing and teaching. I feel art and creativity is at times misunderstood and/or undervalued for what it gives to us all, to inspire, move, educate and help us grow. I believe art and artists have the capacity for loving impact, connection & hope. I appreciate that we have access to art and artists on a scale like never before via the internet, and I also hope we can retain time-honored contemplation and art appreciation (including all arts and literature) just by taking the time to sit with works or artists and think. I believe being an artist is a privilege and creation a necessity if not vital, to community/society/ /humanity, human consciousness development and for deeper understanding of the uniqueness, beauty and fragility of all life, on and of, the planet itself.
Q: Do you have any conservation projects currently in progress?
A: Yes, not directly related to my painting yet as such, but integral to it in the future. It's a broader personal project in the sense that we will be placing an environmental covenant on the new property so that it remains for nature and wildlife in the future, long after we are gone. We want to do our bit for our beautiful environment with gratitude that we have been fortunate in this lifetime to become caretakers of it. And as a caretaker and artist, without doubt, the life I live and experience there will influence my dream and waking life significantly and I want to express my experiences of that connection though my art into the future. I already feel very protective of it, the abundant wildlife and ecosystems there, and we both hold an acute awareness of the footprints and spirit of our indigenous Australians across the land (in current and new home to be) and want to know more. Creating a home and studio within it, will only strengthen appreciation and gratitude, with an increased awareness of history, dependence on the land and Nature for living, but also to witness and learn even more about it, by living with the seasonal changes, the wildlife, flora, insects and fauna that reside there. To live in this world and retain a symbiotic relationship with my inner and outer worlds, my art and my life, honoring the closeness I feel to Nature, to my home country; it all forms a part of the work I create.
Biography
Melbourne born artist Kim Evans works primarily in the mediums of Acrylic Painting and Graphite drawing. Her detailed, other-worldly imagery is drawn from, and explores the unconscious and the rich language of dreams & symbols. Inspired by Nature, Wisdom Traditions, and Symbolism, re-occurring themes in Kim's work include the feminine psyche, transformation/metamorphosis and human/animal nature.
Exhibiting for 30 years in Australia and Internationally, Kim has worked solidly in creative career paths since 1988, including success as an Editorial illustrator in the 1990's to 2010, with clients including 'The Bulletin', 'AFR Boss' Magazine & the 'Melbourne Age' Newspaper, and as a lecturer to Illustration diploma & degree students from late 1990's to 2012 at NMIT (now Melbourne Polytechnic).
Kim's exhibiting career began to flourish in the early 2000's with participation in 2 major group shows, 'Brave Destiny' in Brooklyn, New York in 2003 and the 'Fantastic & Visionary Art' touring exhibition throughout Australian Regional galleries in 2003-2004. Kim was one of the original artists showcased in the online Beinart Collective, set up by Jon Beinart in the early 2000's, and published in the first Beinart book 'Metamorphosis' 2007, she continues this relationship as an exhibiting artist at Beinart Gallery since its opening in 2016.
Kim's paintings and drawings are recognised within the Fantastic and Visionary art traditions, with her works held in private collections around the world and published in 2 international encyclopedias, the first in 2009 and most recent, 2017 'Lexicon Phantastischer Frauen' – Encyclopedia of Fantastic, Symbolist, Surrealist, Visionary women. (Hardback) (Publisher and Editor: Gerhard Habarta, Austria)
Kim resigned from lecturing and the illustration industry in 2012 and paints full time at her home studio in the Yarra Valley, Victoria, Australia.
Upcoming exhibitions 2018: 'Revolve' True Love Gallery, Seattle USA (May), 'Small Works' Beinart Gallery (July), 'Chimeria Beinalle' Sedan, France (Oct) and 'Australian Artists' Beinart Gallery (Dec)
Recent exhibitions include:
'Wheel of Re-Creation' AXIS Gallery Seattle, USA April/ May 2018
Beinart Gallery Inaugural show 2016, 'Small Works' & 'Creatures' exhibitions 2017, Melbourne, Australia.
'Phantastische Venus' Bavaria, Germany 2015,
'Dreams and Divinities' Mexico shows in 2014 and 2015,
'Visionaries: Art of the Fantastic', QCC Gallery, Bayside, New York, 2012,
Other Publications include:
2017 Miroir Magazine (Double page spread) 'Inner Visions'.
2010 'Art Visionary Box Set' – Art Visionary collectors edition. (Publisher: Damian Michaels)
2009 & 2nd Edition 'Lexikon der Phantastischen Künstler' International encyclopedia of Surreal, Visionary and Symbolic art. (Hardback) (Publisher and Editor: Gerhard Habarta. Austria)