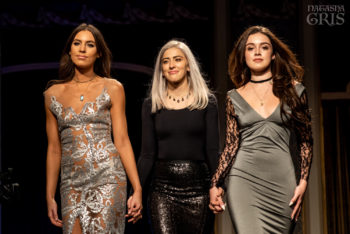 Photographer: Natasha Gris
The Little Black Dress Gala is a fabulous event focusing on giving back to underprivileged women and children in our community. It is an evening celebrating diversity and inclusion featuring local artists, musicians and dancers held at the Fairmont Hotel in Vancouver, BC.
Proceeds from the event go to support Help Change My City Alliance (HCMC Alliance). HCMC Alliance provides mentorship programs to youth in schools, giving them the support and skills needed to gain employment as well as provide bursaries to youth who have overcome difficulties in their past and wish to further their post secondary education.
Designers:
Kim Legler
Bikini Empire
Jessica Redditt Designs
Ghren
Shelby Wick
Pillar Heights
Yifat Jovani Designs
Couture Therapy
Alison Kent HOME / Aleem Ala Kazzam / Kalu Interiors
Shaghayegh
Susan Harley Unique Couturier
Nassrin
Yuvil Alejandra
Chalett Boutique
Giovanna Ricci Designs
ÉCHELLE
Tetyana Golota
Carolyn Bruce Designs – Statement Jewelry
House of Bahareh
Daria Volokhova Design