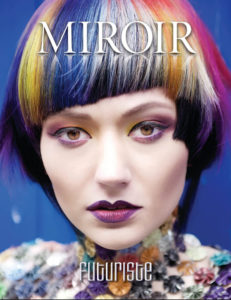 The White Horses collection by Rhys Ellis seen on these pages emerged from the inescapable environmental issue concerning our planet's oceans and aims to stimulate an empowering movement for change.
Inspired by the rapid deterioration and bleaching of the coral reefs caused by climate change, White Horses studies the journey in which the natural vibrancy of the underwater world becomes depleted by our own hands.
The irresponsible destruction of the oceans makes a huge impact on the many species that rely on the coral reefs' eco systems, inevitably leading to the demise of our precious marine life.
Rhys Ellis donates a portion of his income from his design wear to support the Big Blue Ocean Clean Up and he is also a member of the Fair Wear Foundation.
Photographer: Ricky Woodside
Designer: Rhys Ellis – SS18 White Horses COLLECTION
Hairstylists: Chrystofer Benson, Greta Coston, Ashleigh Hodges
Models: Mia Resa & Hannah Patricia
Makeup Artist: Jodie Broadley
Location : London Modern Art Museum