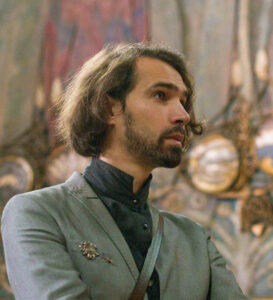 I often say, my life is a garden and my art is the door. My job as an artist is to work to make the garden as beautiful as possible and to constantly improve the door. – Yoann Lossel

Yoann Lossel has exhibited his work in numerous galleries around the world, mainly in the United States. He is an award-winning artist, well known for his meticulously detailed work combining graphite or oil and gold leaf. The legacy of iconography that he cherishes is reminicent of the Italian Renaissance, the Symbolist, Pre-Raphaelites, Art Nouveau movements.
He currently lives in the legendary Broceliande forest in Brittany, France.