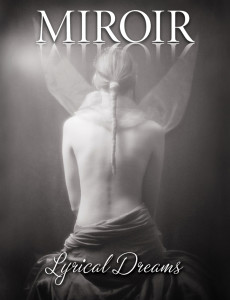 Francis A Willey is an Autodidact Film Photographer-Piano Composer-Poet-Painter-Singer-Songwriter-New Romanticist.
Francis A Willey is a Canadian autodidact artist whos unique vision of the ethereal and macabresque realm of ghosts, capturing the human body and metoric light and dark of the empyreal deities fabric and skin has brought him international attention.
Francis expresses himself artistically through analog environmental film photography,painting, poetry and piano composing and song.
He had his first international photographic exhibit of ghost images and timeless portraits in Berlin over fashion week 2008.
GHOST is Francis A. Willey's First photographic art book.
Francis A Willey is a Co-Founder of The Salon Romantique.
Francis has released 2 solo piano albums – The Parlour Kiss & When We Loved.
Francis A Willey on Facebook
MIROIR MAGAZINE – Lyrical Dreams – Featured in our Lyrical Dreams edition: Dreams of the Last Butterflies, City Nymph, Surreal Dreams, Nina Pak, Exiles from Delight, Stephen Thorne, Ragen Mendenhall, Charlie Terrell, Francis A. Willey, Kelly Brown, and showcasing the art of Mark Garro, Josh Keys, John Brophy, Marion Peck, Mark Ryden, and Ron English. • Miroir Magazine is an international fashion and arts magazine promoting aspiring and…