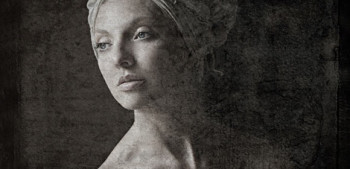 Stephen Thorne is an Ottawa-based photographer. He recently left an award-winning career in journalism after 32 years of reporting and photographing national and international news, including five years as a war correspondent.
He has been shooting art, portraits, editorial and fashion for six years and recently launched a wedding photography business.
A recipient of the Queen Elizabeth II Diamond Jubilee Medal for contributions to my native Canada, Stephen Thorne has been writing, shooting and broadcasting nationally and abroad on behalf of newspaper, radio, television and online clients for more than 32 years.
A good deal of his award-winning work was devoted to disasters and war — Afghanistan; Kosovo; South Africa; the 1998 crash of Swissair Flight 111; the 1992 coal-mine explosion at Westray, N.S.; the 1985 Arrow Air crash at Gander, N.L., and almost two-dozen sea disasters.
There were other stories, too — the discovery of Titanic; the Ben Johnson saga; scandals, crises and territorial disputes in Canada's offshore fisheries; crime; politics; major-league sports.
MIROIR MAGAZINE – Lyrical Dreams – Featured in our Lyrical Dreams edition: Dreams of the Last Butterflies, City Nymph, Surreal Dreams, Nina Pak, Exiles from Delight, Stephen Thorne, Ragen Mendenhall, Charlie Terrell, Francis A. Willey, Kelly Brown, and showcasing the art of Mark Garro, Josh Keys, John Brophy, Marion Peck, Mark Ryden, and Ron English. • Miroir Magazine is an international fashion and arts magazine promoting aspiring and…